Mobile technology is a great convenience, until your iPad is low on battery and your charger is at home. While mobile charging stations are available across Pitt's campus, Falk Library is offering mobile power stations that travel with you. These battery-powered units have USB inputs that will power your tablet or smartphone. If you don't have the USB cord for your device, there's a selection of connector cords available to borrow. The battery life of the mobile power stations can last up to 18 hours, depending on the power of your device.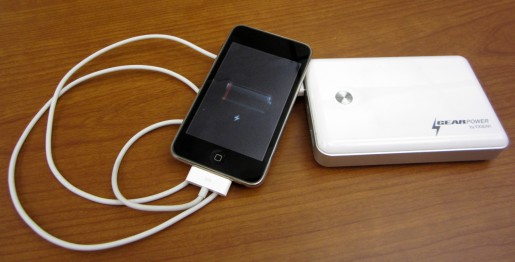 Mobile power stations are available to borrow for four hours with your Pitt ID from the Falk Library Technology Help Desk. The stations can be taken outside of the library for use at a class or meeting. If you need the station for longer than four hours, you can renew it in person or by requesting a renewal online.
The Technology Help Desk is on the upper floor of Falk Library and circulates a large variety of equipment, including MAC and Windows laptops, iPads, Android tablets, display cords, and flash drives. For more information, contact the Technology Help desk at 412-648-9109.
~ Julia Dahm