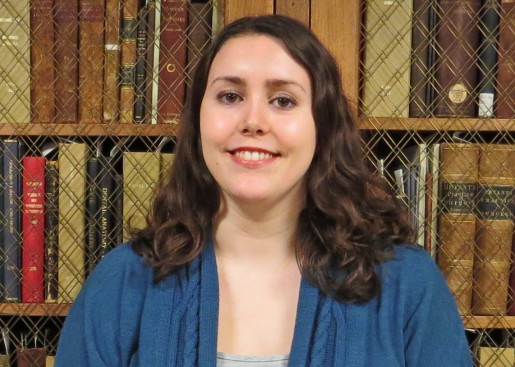 The School of Information Sciences' Partners Program is a scholarship program that offers opportunities for students enrolled in the MLIS program to gain practical library experience. This year HSLS is hosting Francesca Yates.
Yates received her BA in Spanish, with minors in psychology and linguistics, at the State University of New York at New Paltz. When she was 10 years old, her grandmother predicted she would one day be a librarian and her grandmother was right. In high school, Yates began working part-time at the Baldwinsville Public Library. She enjoyed the work and decided to pursue it as a career.
During her year at HSLS, Yates will spend time in the Information Services and Digital Services Departments, as well as the National Network of Libraries of Medicine, Middle Atlantic Region Office.
~Jill Foust