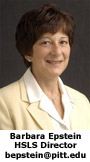 December 26, 2007, President Bush signed into law a requirement that all reports of research funded by the National Institutes of Health (NIH) must be publicly available within 12 months of journal publication. The legislation requires researchers to deposit electronic copies of their final, peer-reviewed manuscripts, including all graphics and supplemental materials, into the National Library of Medicine's online archive, PubMed Central (PMC) www.pubmedcentral.nih.gov.
Though some commercial scientific journals already have provisions for public access to research articles after a designated time period, most do not. Since the NIH calculates that there are approximately 80,000 articles published each year reporting on its funded research, the new mandate will dramatically increase access to the results of this research.
Specifically, the NIH Public Access Policy applies to all peer-reviewed articles that arise, in whole or in part, from direct costs funded by NIH, or from NIH staff, that are accepted for publication after April 6, 2008. Investigators and their institutions are responsible for ensuring that any publishing or copyright agreements concerning submitted articles fully comply with the Policy. Beginning May 25, 2008, all applications, proposals or progress reports to the NIH must include the PMC or NIH manuscript submission reference number when citing applicable articles that arise from their NIH funded research.
NIH estimates that submitting a manuscript usually takes less than ten minutes. Note that the Policy does not apply to non-peer-reviewed materials, such as correspondence, book chapters, and editorials. Authors who publish in an open access journal must still submit their article to PubMed Central if the journal does not have an articulated agreement to deposit articles in PMC.
Researchers are advised to consult the NIH Public Access Web site publicaccess.nih.gov for complete information and answers to frequently asked questions. Included are detailed instructions on how to comply with the policy, how to address copyright and publisher negotiations, how to submit a manuscript to PubMed Central, and a list of journals that submit articles on behalf of their authors. For a broader discussion of the policy's implications, see the University Times article "NIH Mandates Open Access to Researchers'Publications", 40(10), January 24, 2008.