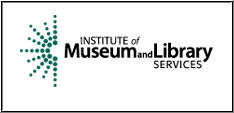 HSLS and the University of Pittsburgh's School of Information Sciences (the iSchool) have been awarded a grant from the Institute of Museum and Library Services (IMLS). The three-year grant, for $991,311, will support the development of a Post Master's Degree Certificate of Advanced Studies in Health Sciences Librarianship, managed jointly by the iSchool and HSLS. The program will offer specialized preparation for professional positions in health sciences libraries. iHealth@Pitt will include online coursework, an applied research project, mentoring experiences, and attendance at a national conference. The grant from IMLS will support the costs of curriculum development and evaluation, online course delivery infrastructure, and student recruitment. In addition, the grant will provide tuition scholarships for 27 students throughout the United States. Students will be enrolled in iHealth@Pitt beginning in May 2010.
Coursework will address such issues as evidence-based medicine, teaching and instruction in a health care setting, clinical librarianship, expert searching in medical resources, and integration of information resources in electronic health records. Students, admitted in cohorts of 12-15, will complete the 15-credit program within one year. Students will plan and complete a 3-credit applied research project at their home institution under the guidance of a professional mentor.
To learn more about iHealth@Pitt, contact Ester Saghafi, reference librarian and project manager, at 412-648-1973 or esaghafi@pitt.edu.
~ Jill Foust