June 2016
What is an electronic lab notebook (ELN), and why use one? Quite simply, ELNs are designed to replace paper lab notebooks that can be damaged, misplaced, or potentially altered. The digital nature of ELNs allows for: Read more
Location independence due to cloud storage
Saving text, images, links, references, comments, PDFs, and more
We are pleased to announce that, for the second time, HSLS has been chosen to serve as a Regional Medical Library for the Middle Atlantic Region (MAR) of the National Network of Libraries of Medicine (NN/LM).  The NN/LM mission is to ensure access to accurate and up-to-date health information for health professionals, patients, families and the general public. The Network consists of eight regional medical libraries, five National Coordinating Offices, more than 110 resource libraries primarily at medical schools, 2,200 local health sciences libraries and 1,300 public libraries and community-based organizations. The MAR region encompasses the states of New York, New Jersey, Pennsylvania and Delaware. Read more
What are appropriate nutritional interventions for chronic-disease prevention?
Can targeted, personalized nutrition enhance health?
What are the most important biological factors that impact food choices?
These are among a host of partially unanswered questions that require new research evidence through collaboration, according to the National Nutrition Research Roadmap 2016-2021: Advancing Nutrition Research to Improve and Sustain Health. Read more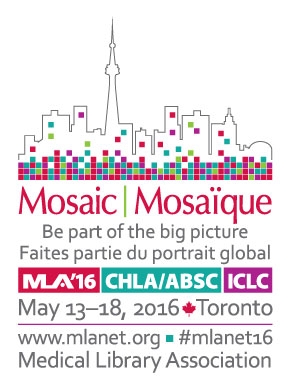 HSLS librarians were active participants in the Medical Library Association's Annual Meeting held in Toronto, Canada, from May 13-18.
Contributed Papers
Julia Dahm, technology services librarian, presented "Clinical eCompanion: Development of a Point-of-Care Information Tool." Co-authors were Charlie Wessel, head of research initiatives, and John LaDue, head of knowledge integration.
Poster Presentations
Carrie L. Iwema, information specialist in molecular biology, presented "InfoBundles: Using Free, Simple Web Tools to Dramatically Enhance Online Information Retrieval." Co-authors were Angela Zack, web and application programmer, and Ansuman Chattopadhyay, head of molecular biology information service. Read more
When Italian surgeon, Gaspare Tagliacozzi (1544-1599), published his treatise on nasal reconstruction, De Curtorum Chirurgia per Insitionem (Venice 1597), the work became an immediate bestseller. Though some aspects of plastic surgeries were discussed by earlier authors, it was Tagliacozzi who combined the best medical knowledge of the day with a lifetime of experience perfecting nasal surgery techniques to publish the first book exclusively devoted to plastic surgery. He developed a new method of grafting a flap from an arm instead of the forehead. Unfortunately, Tagliacozzi passed away without leaving any followers to carry on, and his method fell out of fashion. Read more
The HSLS Staff News section includes recent HSLS presentations, publications, staff changes, staff promotions, degrees earned, etc.
Publications
Author names in bold are HSLS-affiliated Read more
HSLS offers classes on database searching, software applications such as Prezi, bibliographic management, and molecular biology and genetics. For more information, visit the online course descriptions.
Classes are held on the first floor of Falk Library (200 Scaife Hall) in Classroom 1 and on the upper floor of the library in Classroom 2. All classes are open to faculty, staff, and students of the schools of the health sciences at the University of Pittsburgh, who will need a valid Pitt ID or e-mail account. They are also open to UPMC residents and fellows, who will need to show their UPMC IDs. Read more