October 2014
» Next Entries
HSLS recently purchased a collection of nearly 60 new e-books in a variety of health sciences disciplines and specialties. The new e-books are available on the Ovid platform and include:
5-Minute Clinical Consult Standard 2015
Clinical Epidemiology: The Essentials, 5th edition
Clinical Practice of Neurological and Neurosurgical Nursing, 7th edition
Lippincott's Manual of Psychiatric Nursing Care Plans, 9th edition
Mastery of Cardiothoracic Surgery, 3rd edition
This is part of our ongoing effort to expand our e-book collection. Read more

Shakespeare adopted his ideas about humorism, or humoralism, from the ancient Greek and Roman philosophers and physicians, Aristotle, Hippocrates, and Galen. It was thought that the body consisted of four humors or fluids: blood, black bile, yellow bile, and phlegm, and that the equilibrium of the body and mind was determined by a balance in these substances. When humors were in balance, a person was healthy, but an imbalance in one of these fluids not only negatively affected the person's physical health, but also their personality and psychological wellbeing. Read more
The National Library of Medicine (NLM) has launched a fascinating online display, Pictures of Nursing: The Zwerdling Postcard Collection. Based on an exhibition currently open to the public in NLM's History of Medicine Reading Room, the online version is a digital gallery of over 500 postcards collected by Michael Zwerdling, RN. The postcards, produced between 1893 and 2011, depict nurses and the nursing profession through photographs, cartoons, reproductions of posters, advertisements, and other materials. As noted in an Introduction to the online collection, "These images of nurses and nursing are informed by cultural values, ideas about women, men, and work; and by attitudes toward class, race and national differences. By documenting the relationship of nursing to significant forces in 20th-century life, such as war and disease, these postcards reveal how nursing was seen during these times." Read more
The HSLS Molecular Biology Information Service (MBIS) is pleased to announce two sets of hands-on bioinformatics sessions this fall: CLC Genomics Workbench on October 7 and 8, and UCSC Genome Browser on December 4 and 5.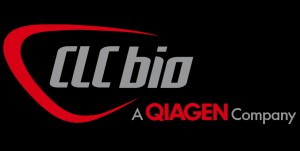 CLC bio offers user friendly, cross platform software that assists researchers with a variety of data analysis needs, including CLC Genomics Workbench which is used for analyzing and visualizing next generation sequencing (NGS) data. Read more
EZproxy is a seamless way to access library resources when you are off campus. Users no longer need to log into Secure Remote Access before linking to library resources. Read more
During this Halloween season—when the undead walk—your greatest weapon just might be current biomedical information. So, in the spirit of the season, HSLS is offering a ghoulish twist on our basic, weekly, Painless PubMed search class. In one horror-filled hour, Undead PubMed will use creepy examples to introduce or update you on: accessing PubMed from a safe location, building an effective search strategy, retrieving full-text articles if the library has been overrun by zombies, using a MyNCBI account to save your searches, and (maybe) save the world. Read more
The School of Information Sciences' Partners Program is a scholarship program that offers opportunities for students enrolled in the MLIS program to gain practical library experience. This year HSLS is hosting Francesca Yates.
Yates received her BA in Spanish, with minors in psychology and linguistics, at the State University of New York at New Paltz. When she was 10 years old, Read more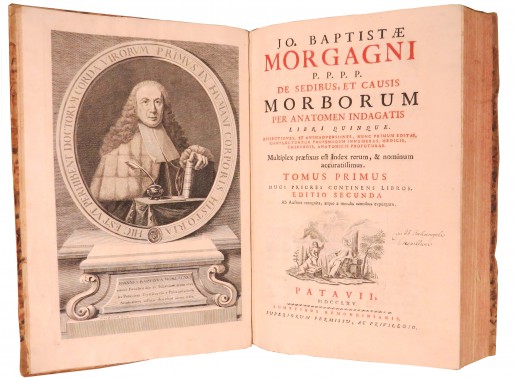 Giovanni Battista Morgagni (1682-1771) was an Italian anatomist and professor of practical medicine at University of Padua. His reputation as an accurate anatomist was established early. He published his first book on anatomy when he was only 19 years old. His seminal work, De sedibus et causis morborum per anatomen indagatis (Seats and Causes of Disease Investigated by Means of Anatomy), was published in Venice in 1761, when he was almost 80 years old. The work included his lifelong experience and discoveries, and earned him the title "father of anatomical pathology." Read more
» Next Entries