February 2014
» Next Entries
Now that the cold weather is keeping everyone inside, it's a good time to take a break and lose yourself in a good book. Come explore the new LeisureReading@HSLS Collection in Falk Library. The LeisureReading@HSLS Collection is a revolving collection of newly-published, general fiction and non-fiction books, as well as a selection of popular magazines. The collection is located on the main floor of Falk Library in the comfortable seating area just before and to the left of the History of Medicine Department.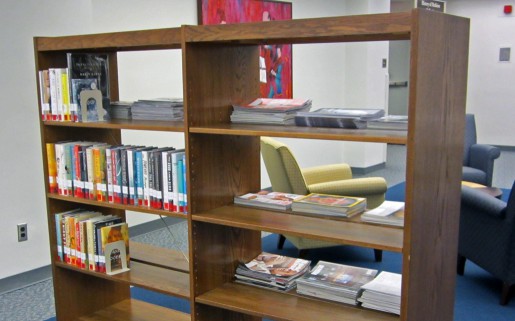 Read more
Sir William Osler (1849–1919), a well-known British (Canadian-born) physician was renowned for his pithy and memorable quotations. In 1908, he wrote a letter to the physicians of Vancouver, British Columbia, commending his colleagues for organizing a medical society and library. He wrote: Read more

PubMed Commons enables authors to share opinions and information about scientific publications in PubMed. Currently a pilot, authors of publications in PubMed are eligible to become members and comment on any publication in PubMed. You can find out more about becoming a member at "How to Join PubMed Commons." Read more
What is a data repository? According to the E-Science Thesaurus, a data repository can be broadly "defined as a place that holds data, makes data available to use, and organizes data in a logical manner."1 The National Institutes of Health (NIH) further defines repositories by level of security to accommodate sensitive data:2 Read more
In a recent New England Journal of Medicine editorial titled, "Open Data," Jeffrey M. Drazen, MD, describes an Institute of Medicine (IOM) committee examining the sharing of data in clinical trials. The committee is charged with "reviewing current practices on data sharing in the context of randomized, controlled trials and with making recommendations for future data-sharing standards."1   A draft report of the committee's work can be found at www.iom.edu/activities/research/sharingclinicaltrialdata.aspx. Read more
HSLS teaching librarians gathered on January 30 for a half-day retreat. The agenda: to generate ideas for the next round of FlashClasses. Periodic retreats are part of the FlashClass process, which emphasizes creativity and timeliness in the development of class topic ideas. Have a potential topic of your own in mind? Write us at medlibq@pitt.edu. Anxiously awaiting the next FlashClass season? We'll be back in March. Make sure you're on the FlashClass mailing list and watch for the resumption of weekly class announcements. Read more
The oldest book in any of the HSLS collections is Expositio in primam fen quarti Canonis Avicennae De febribus, Giovanni Arcolani's commentary on fevers in the first fen [section] of book four of Avicenna's Canon. It was printed in Venice in 1496 by Bonetus Locatellus, one of the most prominent Venetian publishers, whose monogram appears on the last page. The book contains many examples of marginalia, hand written notes by scholars studying Arcolani's text, and includes drawings of a small hand pointing to important passages. It also has fine wooden capitals [decorated initial letters]. The book was rebound on Gregorian chant parchment. When it was rebound, the pages were cut in the process so there is a minimal loss of marginalia in the HSLS copy.
Read more
Rising journal subscription costs and the dynamic journal publishing landscape have profound impacts on library collections and budgets. Libraries strive to build collections that meet their users' needs, but cost-effective management of those collections may require the cancellation of low-use titles. In addition, when journals switch publishers, libraries can either gain access to new titles or lose access to existing ones. Read more
» Next Entries