2018
» Next Entries
In a recent WPXI news story, Pitt medical student Angelica Escobar demonstrates how using virtual reality (VR) can be incorporated in medical training. In her scenario, she approaches a person found lying in the basement and has to decide her first response. Will she give them naloxone? Or call 911? "It makes something that is very scary, that can be very daunting, it makes it more approachable in a safe environment," Escobar said. Read more
In August of 2010, two longtime health journalists, Ivan Oransky and Adam Marcus, founded Retraction Watch, "a site dedicated to reporting on scientific retractions and related issues" to bring to light how many scientific papers are withdrawn yearly and why.
In their first post, they quoted the following from a 2008 paper in the Journal of Medical Ethics as support for why such a forum was needed:
"Although retractions are on average occurring sooner after publication than in the past, citation analysis shows that they are not being recognized by subsequent users of the work…More aggressive means of notification to the scientific community appear to be necessary."
Oransky and Marcus also stated in their inaugural post: Read more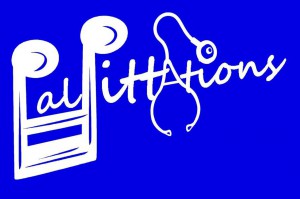 Celebrate the season by joining us for a holiday concert performed by the PalPITTations, an a capella vocal group of health sciences students from the University of Pittsburgh. The PalPITTations will perform on Monday, December 17, at 12:15 p.m., on the upper floor of Falk Library. Light refreshments will be served. All are welcome for this free concert! Read more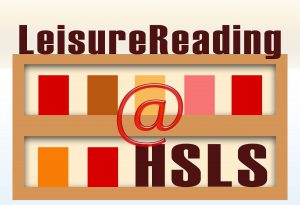 Over winter break, curl up with a good book from the HSLS Leisure Reading Collection of newly-published fiction and nonfiction. The Leisure Reading Collection is located on the left as you enter main floor of Falk Library next to the comfortable seating area.
Several of the popular books in the leisure collection include: Read more
Online preprint servers allow researchers to quickly disseminate work freely without compromising copyrights. While making new research easy to find, download, and cite, preprint servers also establish primacy and the versioning record.
Preprints qualify for this treatment because the manuscript has not yet been submitted to, accepted by, or revised in any way by a publisher, and the copyright is held by the author(s). Most, but not all, publishers now approve of preprint servers. To be certain that your planned journal permits preprint publication, check it using the SHERPA/ROMEO tool in advance! Read more
We've all seen those pervasive health ads that pop up while browsing a newsfeed or shopping online. Some ads, known as clickbait, capture attention with sensational photos or headlines such as "Let's eat clay!" Some declare quick fixes to treat acute and chronic conditions such as arthritis or diabetes. Still others instill fear or push conspiracy theories by claiming "doctors don't want you to know this." These ads may use positive or negative emotional appeal to entice some consumers to waste money on unproven remedies which lack scientific evidence, and are unlikely to provide health benefits. Additionally, use of untested approaches can lead to delays in seeking proper diagnosis and treatment, and cause serious harm or even death. Read more

Scientists have to be disciplined to follow the rigors of research inquiry, experimentation, and investigation, as well as publishing requirements. Some thrive in the structured environment, while others may crave another outlet where they can practice freedom of expression. Since art can be a perfect counterbalance for the rigidity of their work, it comes as no surprise that many scientists choose to express themselves via artistic means. Read more

HSLS, along with academic health sciences libraries at NYU Langone Health, Duke University, University of North Carolina at Chapel Hill, Hofstra University, University of Maryland at Baltimore, University of Virginia, and Wayne State University, participates in the Data Catalog Collaboration Project (DCCP). The DCCP recently received an award from the Clinical and Translational Science Awards (CTSA) Great Team Science Contest. "One of the goals of the CTSAs is to promote team science through establishing mechanisms by which biomedical researchers can collaborate, be trained in why team science is important, and develop evaluation measures to assess teamwork in biomedical research contexts." "One hundred seventy applications were submitted, and the DCCP received the highest score for the Top Importance category." Read more
» Next Entries