2017
» Next Entries
Systematic reviews use rigorous and transparent methods to synthesize the findings of research studies and are an increasingly popular study methodology. But is a systematic review always the best way to summarize literature? The answer to that question is "it depends." Specifically, it depends upon the purpose of your review. Read more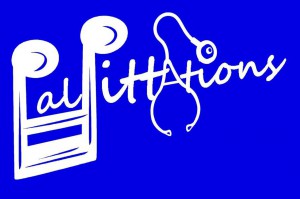 Get into the spirit of the season by joining us for a holiday concert performed by the PalPITTations on Thursday, December 14, at 12:30 p.m., on the upper floor of Falk Library. The PalPITTations are the a capella vocal group of health sciences students from the University of Pittsburgh. Light refreshments will be served. All are welcome for this free concert. Read more
"Open Data" is defined by SPARC (Scholarly Publishing and Academic Resources Coalition) as "research data that
is freely available on the Internet;
permits any user to download, copy, analyze, re-process, pass to software, or use for any other purpose; and
is without financial, legal, or technical barriers other than those inseparable from gaining access to the internet itself."
The phrase "open data" first appeared in a PubMed article title in 2000, but it took another 13 years for an increase in publications. As we approach 2018, how do researchers now view open data? And most importantly, how does HSLS support health sciences researchers at Pitt? Read more
When the end of semester approaches, Falk Library becomes a hub for finalizing projects and exam preparation. Follow these technology usage tips to help ease your end-of-semester activities.
Book your Group Study Room in advance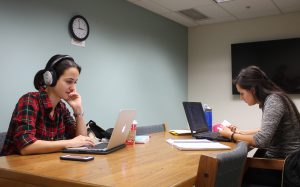 Group Study Rooms are a popular study space during finals. You can guarantee a spot for your group by booking up to five days in advance online. If you are not with a group, Room D or E can be booked for a single user. All room users must be health sciences affiliated with a valid Pitt ID. Read more
What is ORCID?
ORCID is the acronym for Open Researcher and Contributor ID. ORCID.org is a non-profit global organization that developed and supports the ORCID iD, a unique and persistent author identifier that recognizes an author's name and all variants throughout his or her career. An ORCID account is completely controlled by the author. Read more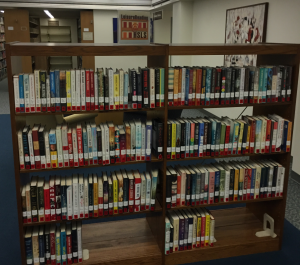 Over winter break, pour yourself a cup of tea and curl up with a good book from the HSLS Leisure Reading Collection of newly-published fiction and nonfiction. The Leisure Reading Collection is located on the left as you enter the main floor of Falk Library next to the comfortable seating area. Read more
Over Pitt's winter break, Falk Library will have modified hours:
Saturday, December 16: 9:30 a.m.–10 p.m.
Sunday, December 17: 11 a.m.–10 p.m.
Monday, December 18: 7 a.m.–10 p.m.
Tuesday, December 19: 7 a.m.–10 p.m.
Wednesday, December 20: 7 a.m.–10 p.m.
Thursday, December 21: 7 a.m.–4 p.m.
Friday, December 22, through Monday, January 1: CLOSED
Tuesday, January 2: 7 a.m.–6 p.m.
Wednesday, January 3: Resume regular hours
The Ask a Librarian e-mail service will be monitored over winter recess (December 22–January 1). Read more
The HSLS Staff News section includes recent HSLS presentations, publications, staff changes, staff promotions, degrees earned, etc.
Publication
Author name in bold is HSLS-affiliated
Barbara Epstein, HSLS Director, published "Health Sciences libraries in the United States: New Directions" in Health Information and Libraries Journal, October 21, 2017. Read more
» Next Entries