April 2017
Do you need to analyze Next Generation Sequencing (NGS) datasets?
Are you concerned about rigor and reproducibility?
Would you like assistance with CLC Genomics Workbench workflows?
The Molecular Biology Information Service of the Health Sciences Library System (HSLS-MBIS), with support from the Institute for Precision Medicine, licenses CLC Genomics Workbench from QIAGEN for use by the University of Pittsburgh community. Read more
A popular FlashClass at HSLS is "Free Images on the Web and How to Cite Them," where participants learn about the many alternatives to Google images that may be more effective in terms of content, design, and copyright purposes. Read more
On March 6, Kate Flewelling became the new Executive Director of the National Network of Libraries of Medicine, Middle Atlantic Region (NNLM MAR). Kate brings a wealth of applicable experience to her new position. She formerly served as MAR's Health Professions Coordinator and prior to that as Outreach Coordinator. In her position as the MAR Health Professions Coordinator, Kate coordinated outreach to health professionals and public health workers with limited access to health information resources. In particular, she promoted free health-related resources made available by the federal government. Read more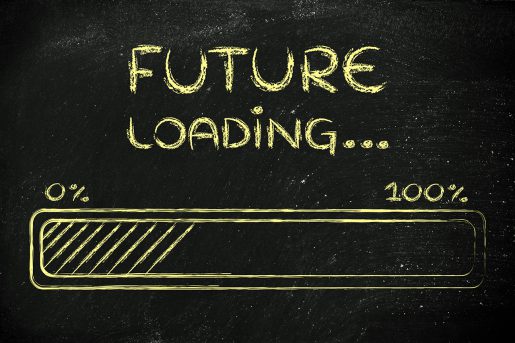 Wearable technology. Visual data analysis. Game-based learning.
Since 2004, the New Media Consortium (NMC) Horizon Report Higher Education Edition has tracked the incorporation of emerging technologies such as these into the life of colleges and universities. Besides analyzing significant trends and challenges, the annual report names six technologies to watch for in each of three time-to-adoption windows: two technologies in one year or less, two in two to three years, and two, in four to five years. Read more
Are you ready for a feel-good story?
It involves public-private partnerships in a culturally and linguistically diverse population, culturally competent programming, evidence-based medicine, and patient-centered communication. Oh, and the National Network of Libraries of Medicine's Middle Atlantic Region (NNLM MAR), headquartered at the University of Pittsburgh, didn't have to spend a penny. Read more
The HSLS Staff News section includes recent HSLS presentations, publications, staff changes, staff promotions, degrees earned, etc.
News
Kate Flewelling was named Executive Director of the National Network of Libraries of Medicine, Middle Atlantic Region (NNLM MAR) on March 6. Please see the article, "Meet NNLM MAR's New Executive Director, Kate Flewelling," in this issue.
Read more
HSLS offers classes on database searching, software applications such as Prezi, bibliographic management, and molecular biology and genetics. For more information, visit the online class calendar.
Classes are held on the first floor of Falk Library (200 Scaife Hall) in Classroom 1 and on the upper floor of the library in Classroom 2. All classes are open to faculty, staff, and students of the schools of the health sciences at the University of Pittsburgh, who will need a valid Pitt ID or e-mail account. They are also open to UPMC residents and fellows, who will need to show their UPMC IDs. Read more