February 2017
» Next Entries
The Final Rule of the FDA Amendments Act of 2007 has updated registration and reporting requirements, effective January 18, 2017, with compliance mandated by April 18, 2017. The purpose of the final rule is to clarify the statutory language, expand the minimum reporting data set, and add critical details throughout the ClinicalTrials.gov record to improve effectiveness and compliance overall. Read more
It is with mixed feelings that I announce that Nancy Tannery has resigned as HSLS Senior Associate Director. She will be moving to the Provost's Office in the Cathedral of Learning to serve as Assistant Provost. While we are happy and proud for her to have this new opportunity, we are also sad that she is leaving HSLS.
Nancy came to HSLS as a Reference Librarian in 1996, having earned her MSLS degree after working as a Research Specialist for several years. She rose very quickly to become Assistant Director in 1998, then Associate Director in 2004, and then Senior Associate Director in 2011. Along the way, she accumulated an impressive list of publications, presentations and honors, including the Medical Library Association's Brodman Award for the Academic Medical Librarian of the Year in 2011. Read more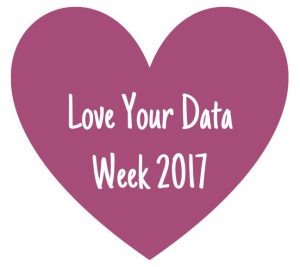 The week of February 13–17, 2017, is Love Your Data (LYD) week, a social media event designed to raise awareness about research data management, sharing, and preservation. This year's theme is emphasizing data quality for researchers at any stage in their career. Each day of the week will focus on a different topic: Read more
Below is a list of those generous people who have made donations to the library in 2016. With the support of these thoughtful people, HSLS can continue to provide essential resources to enhance the quality of health care in western Pennsylvania and beyond. Read more
Journals added to the HSLS online collection for 2017 include: Read more
Annual Review of Animal Biosciences
Annual Review of Cancer Biology
Annual Review of Statistics and Its Application
Annual Review of Virology
Annual Review of Vision Science
BMJ Case Reports1
European Heart Journal: Quality of Care and Clinical Outcomes
HSLS Technology Services offers a variety of equipment and software that provide better accessibility for HSLS users. Our goal is to provide resources to enhance technology use in a self-service model, where people who want to use these resources have easy access and those who don't are not hindered by them. Read more
Altmetric, the altmetrics service known for its colorful donut, captures the top major medical stories each year, making their annual Altmetric Top 100 list essential reading. This year, research from the health sciences at the University of Pittsburgh is in the top 10, along with President Obama's article on health care reform and the BMJ report on medical error. Read more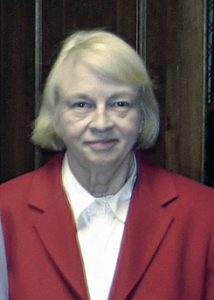 June Bandemer, former HSLS librarian, passed away Monday, October 24, 2016.
June retired from HSLS in 2006 after almost 40 years in the library. She held various positions during that time including Assistant Director and Head of Public Services, Assistant Director for Access and Administrative Services, and two years as the library's Acting Director. She was one of three librarians in the late 1970s to be accepted into an Honors Internship sponsored by the Council on Library Resources and the National Library of Medicine. In the mid-1980s, June earned a Juris Doctor from the Duquesne University School of Law. Read more
» Next Entries