January 2017

In 1981, a new disease appeared in the United States. Reactions to the disease, soon named AIDS (acquired immune deficiency syndrome), varied. A book written in 1987 by and for people with AIDS titled, Surviving and Thriving, insisted that people could live with AIDS, not just die from it. Surviving and Thriving: AIDS, Politics, and Culture is an exhibit from the National Library of Medicine that illustrates an iconic history of AIDS alongside lesser-known examples of historical figures who changed the course of the pandemic. Centering the experience of people with AIDS in the exhibition allows us to see how critical they were, and continue to be, in the political and medical fight against HIV/AIDS. Read more
Here at the Update, we usually stick to sober reporting. We want you to know that FlashClasses start again at the end of January. We want you to sign up in advance to receive weekly FlashClass announcements if you're not already on the mailing list. We also want to know if you have an idea for a class we don't already teach. Read more
Are you researching human diseases?
Do you need to interpret a large human DNA sequencing dataset?
Is your time and effort valuable?
Introducing Ingenuity Variant Analysis (IVA)—IVA helps biomedical researchers quickly discover disease-causing variants, with minimal false leads. It is a HIPAA-certified web platform for comparing and annotating comprehensively sequenced human genomes to shortlist compelling gene variants via an interactive series of filters. This is critical for the identification of variants most likely to impact symptoms, biological processes, signaling pathways, and/or genes known to be implicated in disease progression or drug response. Read more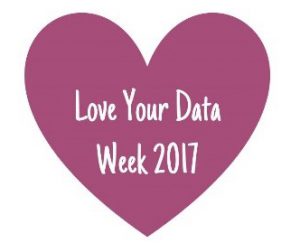 Join the librarians at the University of Pittsburgh in celebrating Love Your Data (LYD) week, a social media event designed to raise awareness about research data management, sharing, and preservation. During the week of February 13–17, 2017, practical tips, resources, and stories will be shared via Twitter (#LYD17 or #loveyourdata) and via in-person and online data classes offered at Pitt's libraries. Mark your calendar and stay tuned for forthcoming details. Read more
HSLS is home to both the Regional Medical Library for the Middle Atlantic Region (MAR) of the National Network of Libraries of Medicine (NNLM) and the NNLM Web Services Office (NWSO). Both nationwide programs are funded through competitive, cooperative agreements, coordinated by the National Library of Medicine. The NNLM mission is to ensure that health professionals, researchers, the public health workforce, patients, families, and the general public have access to quality health information. Read more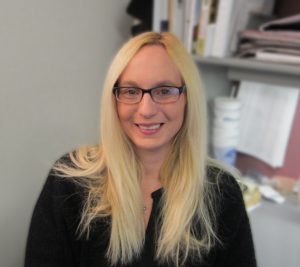 Last year, Misti Kane, Metadata Specialist in the Digital Library Services Department, celebrated 20 years of working at HSLS.
After earning a BA degree in history from Pitt in 1996, Misti began her career at HSLS as a Library Specialist in the Circulation Department where she gave directions, handled account problems, and performed circulation transactions. Read more
The HSLS Staff News section includes recent HSLS presentations, publications, staff changes, staff promotions, degrees earned, etc.
Publications
Author names in bold are HSLS-affiliated
Jonathon Erlen, History of Medicine Librarian published "Disability Studies: Disabilities Abstracts" in The Review of Disability Studies: An International Journal, 12(4), 2016. Co-author was Megan Conway. Read more
HSLS offers classes on database searching, software applications such as Prezi, bibliographic management, and molecular biology and genetics. For more information, visit the online course descriptions.
Classes are held on the first floor of Falk Library (200 Scaife Hall) in Classroom 1 and on the upper floor of the library in Classroom 2. All classes are open to faculty, staff, and students of the schools of the health sciences at the University of Pittsburgh, who will need a valid Pitt ID or e-mail account. They are also open to UPMC residents and fellows, who will need to show their UPMC IDs. Read more