On Wednesday, August 21, from 2-3 p.m., HSRProj (Health Services Research Projects in Progress) is offering an introductory webinar, "How to Search, Communicate, and Disseminate Your Research," that explores effective search, communication, and dissemination strategies and provides an overview of resources publicly available through the National Library of Medicine for public health and health services and policy researchers to use in their work.
Learning objectives for the webinar include:
Understand the best practices in systematic search
Describe best practices in translation using visualization techniques
Identify additional dissemination strategies using visuals
Become more familiar with the National Library of Medicine's products.
Register for the webinar here.
HSRProj is a joint effort of AcademyHealth and the Cecil G. Sheps Center for Health Services Research, University of North Carolina at Chapel Hill. It is funded by the U.S. National Library of Medicine, Department of Health and Human Services. The National Information Center on Health Services Research and Health Care Technology (NICHSR) coordinates its continued development for the National Library of Medicine (NLM).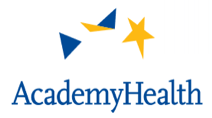 *Parts of this article were derived from the HSRProj website and the AcademyHealth website.