In order to make the popular PubMed database more user friendly, several heavily used links have been renamed.
The "RSS" link used to create an RSS feed for a search is now "Create RSS."
The former "Save search" link is now called "Create alert." Once you click on this link, the options are still the same. You can either save your search strategy or set up an automatic e-mail update.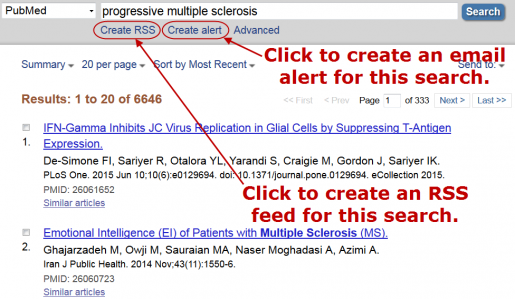 The "Related citations" link is now called "Similar articles." You'll find this link under each entry in the results list and also at the top of the Abstract display discovery tool. As the name implies, this helpful feature lists articles closely related to the original article.
~Jill Foust