Horace Wells (1815-1848) was an American dentist who pioneered the use of nitrous oxide in tooth extractions. He was posthumously honored as the discoverer of modern anesthesia by the American Dental Association in 1864 and by the American Medical Association in 1870.
There was no greater promoter of Wells' contribution than his main biographer, W. Harry Archer (1905-1980)—alumnus of the University of Pittsburgh, lecturer in the School of Dentistry, and later the head of the department of oral surgery of his Alma Mater. During his years at Pitt, with the support of Dean H. Edmund Friesell, Archer helped to build an outstanding collection on the discovery of anesthesia that primarily focused on Horace Wells. The collection included letters, instruments for delivering anesthesia, portraits, books, journals, and pamphlets. This collection of "Wellsiana" was the most complete in the country at that time, and the Wells family letters were its highlight. Archer obtained the letters for the collection from Mrs. Arthur Cole and from Miss Wales, relatives of Horace Wells.
During the reorganization of the dental school library in the 1970s, the collection's anesthetic armamentarium and miniature portraits were donated by Archer to The Smithsonian.
The book I Awaken to Glory, in Falk Library's Historical Collection, mistakenly spread the message that the whereabouts of the original letters collected by W. Harry Archer were unknown.1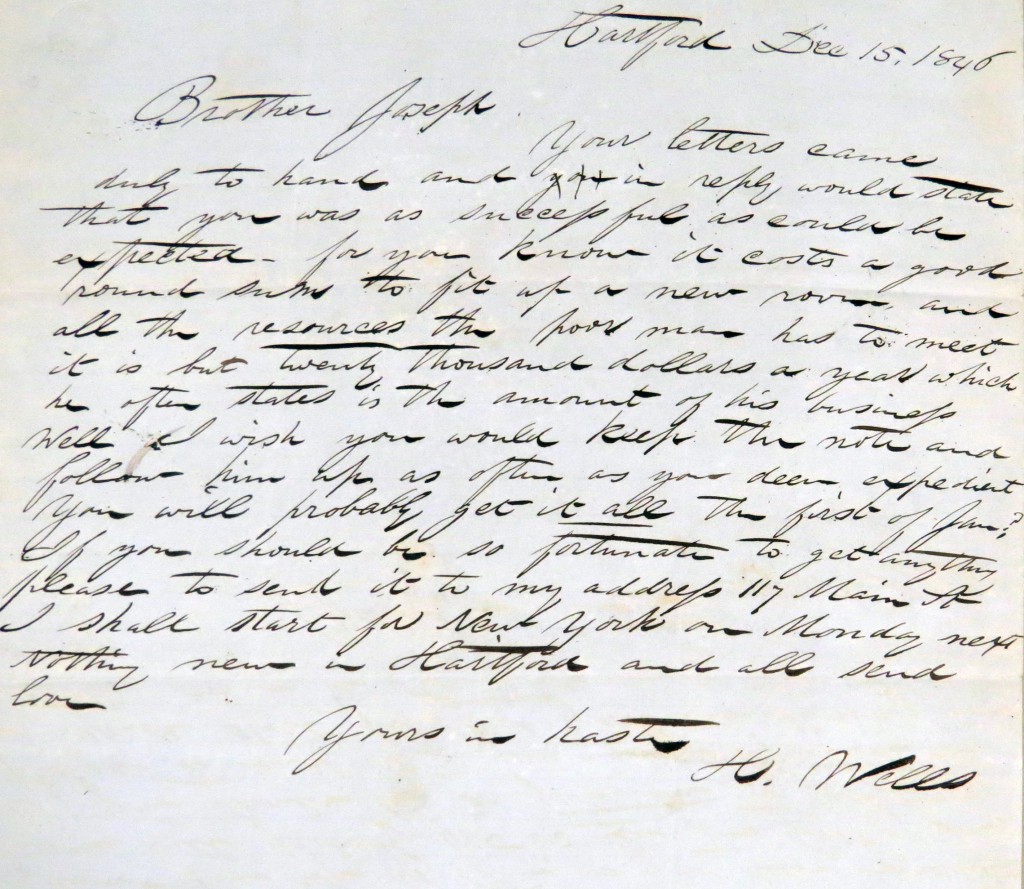 However, these Wells family letters brought to Pittsburgh by Archer never left the University. Today, they are housed in the Rare Books and Special Collections of Falk Library, where they are properly cared for and stored in a climate controlled room. The letters can be viewed in our Rare Book Room by appointment. A finding aid is available.
1. Leonard F. Menczer and Richard J. Wolfe, eds. I Awaken to Glory: Essays Celebrating the Sesquicentennial of the Discovery of Anesthesia by Horace Wells, December 11, 1844–December 11, 1994 (Boston, Mass.: Boston Medical Library in the Francis A. Countway Library of Medicine, in association with the Historical Museum of Medicine and Dentistry, Hartford, Conn., 1994).
~ Gosia Fort