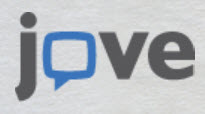 JoVE, the Journal of Visualized Experiments, is the first and only peer-reviewed video journal for biological, medical, chemical, and physical research indexed in PubMed/MEDLINE. Via a global network of videographers, JoVE films and edits videos of researchers demonstrating their experimental techniques. As of mid-January 2013, JoVE has published 2,176 video protocols by 7,267 international researchers from prestigious universities at a rate of 50 articles per month.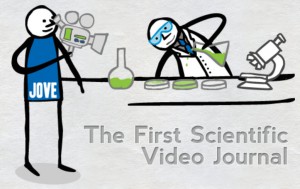 JoVE articles are generally 10-15 minutes long and provide step-by-step descriptions of protocols/techniques to enable other researchers to easily reproduce them. Each article is accompanied by a written component containing introductory remarks, a written description of the protocol, representative results, discussion, and references. JoVE publishes novel techniques, novel applications of existing techniques and gold standard protocols.
The JoVE Editorial Board consists of world renowned scientists, physicians, professors, and key opinion leaders, including three members of the University of Pittsburgh community:
Neil Hukriede, PhD, associate professor and vice chair of the Department of Developmental Biology
Joseph Newsome, DVM, research associate professor of the Department of Pathology and clinical director, Division of Laboratory Animal Resources
Kimimasa Tobia, MD, PhD, research assistant professor of the Department of Developmental Biology and director of Animal Imaging Core
There are multiple ways to find articles of interest in JoVE. The homepage provides a rotating slide show of highlighted video articles as well as lists of the most recently published and most popular video articles. Articles may be located by keyword search or by browsing one of the many JoVE sections:
A = All
G = General
N = Neuroscience
i2 = Immunology & Infection
CTM = Clinical & Translational Medicine
B = Bioengineering
The purpose of JoVE is to encourage rapid knowledge transfer, elucidate the complexity of life science research, address the time- and resource-consuming process of learning experimental techniques, and expand the parameters of scientific publishing.
Give JoVE a try! For more information, contact the HSLS Molecular Biology Information Service.
*Parts of this article were reprinted from JoVE.
~ Carrie Iwema