The HSLS MolBio Info Service is pleased to announce that, with funding from UPMC through the Institute for Personalized Medicine, Pitt and UPMC researchers now have access to unlimited licenses for CLC Genomics Workbench.
This resource for next-generation sequence analysis can integrate with the high performance computing (HPC) resources available at the Center for Simulation and Modeling.
Microarray Data Analysis
by Uma Chandran, PhD, MSIS

Wednesday, 13th March 2013
1-3 pm
Falk Library Classroom 2 (upstairs)
Registration is NOT required.
Visual Strategies:  A practical guide to graphics for scientists & engineers
by FC Frankel & AH Pace (2012)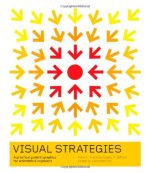 Any scientist or engineer who communicates research results will immediately recognize this practical handbook as an indispensable tool.