June 2010
» Next Entries
As of July 23, 2010, program directors and principal investigators (PD/PIs) will not be able to enter citations manually into eRA Commons and must use My NCBI's "My Bibliography" tool to manage their professional bibliographies. Read more

You'd expect the largest medical library in the world to be on Facebook. And so they are. Read more
In April 2010, PubMed expanded its content to include citations for selected full-text e-books from the NCBI Bookshelf. The first books to be added were GeneReviews and Essentials of Glycobiology. A citation is included for each chapter or section of the book.
An example of a display including a book chapter is below. Read more
HSLS has purchased 15 new e-books from the R2 Digital Library. R2 aggregates health sciences book content from leading medical and healthcare publishers in a single platform. HSLS now provides full-text access to more than 40 e-books from R2.
Four of the new titles provide subject coverage in new areas among our available e-books. These are: Read more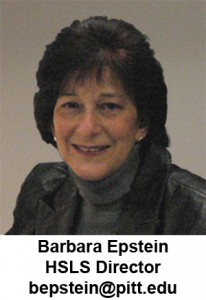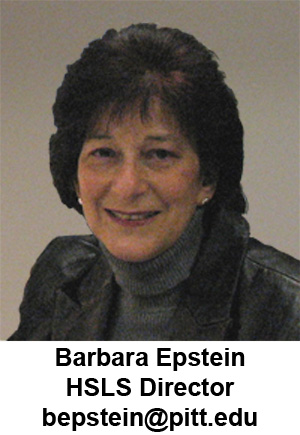 I recently returned from the Annual Meeting of the Medical Library Association in Washington, DC.  This is a grand gathering of more than 2,000 health sciences librarians from large and small settings across the United States and beyond.  I attended my first MLA meeting in Cleveland in 1975, and I've missed only two meetings since then.  It's an opportunity to "re-charge my professional batteries," learn about emerging trends and technology, connect with colleagues, and see what's going on in comparable library settings.  While I used to lug home notebooks full of ideas for new projects, now my to-do list is electronic. Read more
» Next Entries