June 2008


Beginning in January 2009, CINAHL will be available exclusively through the EBSCOhost search interface – it will no longer be accessible via OVID. Here are some tips for making the transition. Read more


Continuing medical education (CME) opportunities are available in many HSLS resources, including MDConsult and AccessSurgery, as well as many electronic journals such as the New England Journal of Medicine or Journal of the American Medical Association. Read more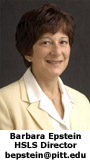 I often encounter faculty members, researchers, and others who lament the fact that they rarely visit the library in person anymore, even though they are frequent users of our services and resources. There are lots of good reasons for this: schedules are crowded, offices are distant, or the weather is inclement. The most important explanation, of course, is that we've done such a good job of bringing the library to our users through licensed electronic journals and databases that users can find almost anything online. So is the library empty and deserted? Not at all! Read more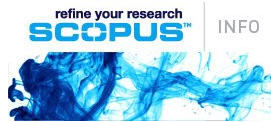 Scopus, an interdisciplinary database, recently added a Document Download Manager to automatically download and save the full-text of articles, with the click of a button. This new feature will save users valuable time. Read more


PubMed users will notice several recent changes in the search interface, including new HSLS full-text links and the inclusion of PubMed Central ID numbers, needed by researchers adhering to the NIH Public Access Policy. Read more

Looking for graphics to enhance educational material for health sciences classes and presentations? HSLS has numerous options to assist you. Read more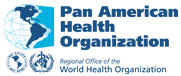 The HSLS online collection now includes a group of e-books from the Pan American Health Organization (PAHO). This collection is a valuable tool for those who need rapid, direct access to accurate, up-to-date information about the field of public health. Read more


The National Library of Medicine (NLM) has recently created the Disaster Information Management Research Center (DIMRC). DIMRC utilizes the vast resources of library networks to collect, organize and disseminate health information and informatics research related to natural, accidental, or other disasters. Read more
HSLS offers classes on database searching, software applications such as Adobe Photoshop, bibliographic management, molecular biology and genetics, and library orientations. For more information visit the online course descriptions. Read more


Several HSLS librarians participated in the Medical Library Association's Annual Conference held in Chicago, I.L. from May 16-21, 2008.

Contributed Papers

Ahlam Saleh, reference librarian, presented "The Influence of an EBM Focused Morning Report on Resident Physician use of MEDLINE and UpToDate". Co-authors were Nancy Tannery, associate director for User Services, Charlie Wessel, coordinator of Affiliated Hospital Services, Scott Herrle1, Bruce Lee1,2, Megan Cunnane1, Rosanne Granieri1, Elizabeth Weinstein3, and Raquel Buranosky1. Read more
The HSLS Staff News section includes recent HSLS conference presentations, publications, staff changes, staff promotions, degrees earned, etc.
News
Congratulations to Mary Jo Dorsey, reference librarian, who received the University of Pittsburgh's School of Information Science Margaret Mary "Peg" Corbett Award for best dissertation proposal for the preceding year. Read more