December 2009
Clinical Focus is a search portal that provides quick access to high-quality clinical information.  Clinical Focus uses HSLS' familiar search box format and clustering technology from Vivisimo, Inc. Read more
PubMed, the freely accessible online database of over 19 million biomedical journal citations and abstracts, has a new look! The new home page is more streamlined, though the search functionality basically remains the same. While the majority of features were transitioned to the new interface, many were relocated or combined to improve usability. Read more
HSLS is hosting the traveling exhibit, "Opening Doors: Contemporary African American Academic Surgeons," from Tuesday, November 3, 2009, to Thursday, January 28, 2010, at Falk Library. The exhibit is open during regular library hours.
Through contemporary and historical images, the exhibit tells the stories of four pioneering African American surgeons and educators who exemplify excellence in their fields: Read more
The past year has been exceptionally difficult as the library faced the dual challenges of an economic downturn and rising costs of information resources.  While many of our vendors were willing to forego scheduled price increases, others were not as accommodating. Read more
EXAM MASTER NCLEX—RN Preparation and Review is a Web-based resource designed to help nursing students prepare for the NCLEX-RN exam. Users have access to over 3,800 NCLEX© quality review questions covering four client needs areas (safe and effective care environment, health promotion and maintenance, psychosocial integrity, physiological integrity).  Users are able to take practice exams and quizzes online, review results, and access detailed explanations of correct answers to questions. This resource is accessible remotely or on campus, and is available to UPMC and Pitt users with a onetime individual registration. Read more
When you need several articles fast, and are not concerned with identifying every article on a topic, the following tools and techniques are just what the doctor ordered! "Quick Searching Tools & Techniques, Part 1"appeared in the HSLS Update, October 2009. Read more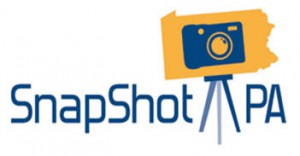 On October 28, 2009, HSLS staff tallied the number of people they served, questions they answered, items circulated and Web site hits, along with programs and classes taught. The project, SnapShot PA, was held in conjunction with libraries across Pennsylvania, coordinated by The Pennsylvania Library Association and Commonwealth Libraries. Its purpose is to assess the impact libraries have on their respective communities on any given day. Read more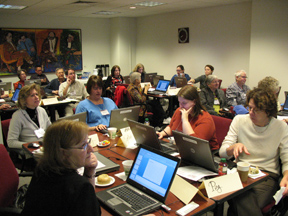 On November 9-11, 2009, HSLS faculty librarians presented an intensive 2.5 day systematic review workshop for health science librarians from across the country. The focus of this course was to provide support and instruction to librarians consulting with authors of systematic reviews in their home institutions.  Topics covered included: Read more
HSLS supports the training of students interested in health sciences librarianship by providing real-world experiences. HSLS provides this opportunity in conjunction with the School of Information Sciences (SIS) Partners Program, SIS internships, and the Department of Biomedical Informatics (DBMI) Traineeships. Read more
HSLS offers classes on database searching, software applications such as Adobe Photoshop, bibliographic management, molecular biology and genetics, and library orientations.  For more information visit the online course descriptions. Read more
The HSLS Staff News section includes recent HSLS presentations, publications, staff changes, staff promotions, degrees earned, etc.
Presentations
Barbara Epstein, director, presented "Clinical Focus in the eRecord" at the annual meeting of the Association of Academic Health Sciences Libraries, Boston, Mass. on November 7, 2009 and "Integrating knowledge-based information into the eRecord:  a long and winding road" at the Medical Library Association Tri-Chapter Meeting, Atlantic City, N.J. on October 7, 2009. Read more