June 2018
» Next Entries
"I consider undertaking a systematic review/meta-analysis an invitation for nightmares… this software makes the process infinitely more doable and accountable."—DistillerSR User
In 2015, HSLS licensed DistillerSR, a web-based systematic review product, to assist researchers with their systematic review projects. Since HSLS began offering the product to teams that included a primary investigator affiliated with the University of Pittsburgh schools of the health sciences, and an HSLS librarian, over 300 users have registered for accounts and have used it to begin 93 systematic review projects. Read more
Ten years ago, I was hired as a summer intern with Falk Library's Computer and Media Center. My main task was to update class content that was affected by the change from Microsoft 2003 to Microsoft 2007. As a recent Pitt graduate about to enter library school, I was eager to take on the challenge of investigating the changes in our software classes and creating sleek, new handouts.
In my current position as Coordinator of Technology Integration Services, a decade of preparing software classes has taught me a lot about how our health sciences community uses these programs and what they hope to get out of the one or two hours I spend showing them the ropes. Read more
Did you know that people consult Wikipedia more often than trusted National Institutes of Health and National Library of Medicine resources to look for health information? Studies even suggest that our healthcare providers and students in health professions turn to Wikipedia for much of their health research. Recognizing this, a group of National Network of Libraries of Medicine (NNLM) coordinators recently organized a virtual Wikipedia Edit-a-thon to improve citations and pages on various health topics. Our goal was to work towards making Wikipedia a more reliable evidence-based resource by incorporating citations from trusted resources like PubMed, MedlinePlus, Genetics Home Reference, and the Genetic and Rare Diseases Information Center. We held a public, virtual training session with a physician and active WikiProject Medicine editor, Dr. James Heilman. Dr. Heilman explained through the importance of providing evidence-based citations to Wikipedia and showed attendees how to add citations, and improve existing content. Read more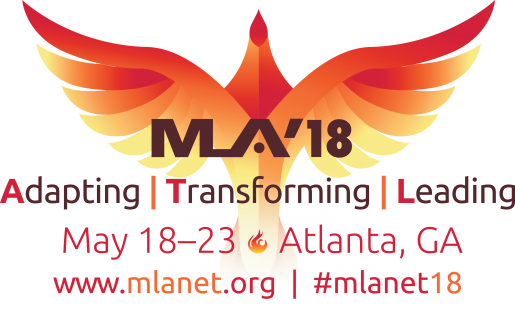 HSLS librarians were active participants in the Medical Library Association's Annual Meeting held Atlanta, GA, from May 18-23.
Paper Presentations
Carrie Iwema, Coordinator of Basic Science Services, presented "Creating New Research Services: Library Support for Electronic Lab Notebooks." Co-author was Melissa Ratajeski, Coordinator of Data Services. Read more
The AHRQ National Guideline Clearinghouse (NGC) website will not be available after July 16, 2018, because federal funding to support this resource was eliminated. AHRQ is soliciting expressions of interest from stakeholders interested in carrying on NGC's work. It is not clear at this time, however, when or if NGC or a similar resource will be online again. Summaries of new and updated evidence-based clinical practice guidelines will continue to be posted until July 2, 2018. For any questions, please contact Mary.Nix@ahrq.hhs.gov.
The National Network of Libraries of Medicine, Middle Atlantic Region (NNLM MAR), based at HSLS, has over 1,000 organizational members, including academic and health sciences libraries, public libraries, schools, community-based organizations, and public health departments. In March, a librarian from a National Network of Libraries of Medicine member library was named one of Library Journal's 50 "changemakers who are transforming what it means to be a librarian."
Several years ago, Karen Parry, Information Services Manager at the East Brunswick Public Library in New Jersey, started an innovative service at her library. "Just for the Health of It" assists patrons in finding high quality health information and partners with local health care providers and others to provide health programming at the library. In 2017, the East Brunswick Public Library and fellow NNLM members Robert Wood Johnson University Hospital and Saint Peters University Hospital were recognized by the New Jersey Hospital Association for their effort to provide culturally and linguistically appropriate health information to underserved populations. Read more
» Next Entries