April 2010
» Next Entries
If you use PubMed, don't forget to set up a My NCBI account to retain your customized information and preferences.
Here are seven advantages to having a My NCBI account: Read more
Store and save your PubMed and Entrez database searches, and update them to see new PubMed references or database content whenever you want.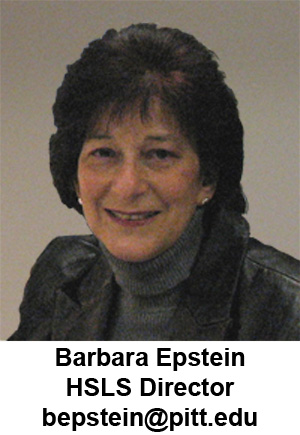 The American Library Association has declared April 13, 2010 as National Library Workers Day so we can recognize the valuable contributions of our many employees who—together with faculty librarians—maintain our services and resources. HSLS has staff in all departments, some of whom deal directly with our users and others who work behind the scenes. Read more
Free continuing medical education (CME) opportunities are available to UPMC clinicians through library subscribed resources and various Web sites. All CME opportunities available through HSLS are outlined in detail in the How Do I? factsheet: Which HSLS Resources contain CME opportunities. Read more
Medpedia, the medical wiki edited by physicians and PhDs, has continued to expand since the HSLS Update first reported on it in June, 2009. In addition to authoritative information about health, medicine, and the body, Medpedia has added a clinical trials tool to its menu, Medpedia Clinical Trials. Medpedia Clinical Trials updates every 24 hours from the data on ClinicalTrials.gov, a registry of federally and privately supported clinical trials conducted in the United States and around the world. Read more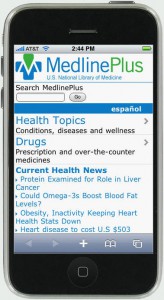 One of the most trusted Web sites for consumer health information, MedlinePlus®, is now available on your mobile device. The National Library of Medicine (NLM) developed Mobile MedlinePlus® in order to reach as large an audience as possible and to be usable on a variety of devices. Whether you are here in the United States or traveling abroad, reliable health information is available at your fingertips.
The content on Mobile MedlinePlus® is a subset of the content you will find on NLM's authoritative Web site, MedlinePlus®. Utilizing Vivisimo technology, the same technology that powers the HSLS Web site's search function, users can: Read more
In the coming weeks, Falk Library will switch to an updated cash/coin payment system on its photocopiers and printers. Patrons have always been able to use cash or coin for photocopies, but the library printers required the purchase of a copy card. This update will make printing more convenient for HSLS patrons. Read more
Electronic access to HSLS is now available on UPMC's Infonet in the A-Z Listing or by selecting Quick Links/Applications.
Be sure to visit the exhibit tables in the Falk Library lobby and Rare Books Room for a fascinating display illustrating the progress of public health and hygiene studies through books in our non-circulating History of Medicine collections. Read more
In order to streamline operations and provide better information to our users, the circulation and reference desks at Falk Library have been combined into one service desk. The desk as you enter the library has been renamed the Main Desk. You can now check out a book, request a reserve item, or ask a question at the Main Desk. Reference librarians are available as always Monday–Friday, 9 a.m.–5 p.m. and Saturdays, noon–4 p.m. They can assist with your information and research needs, guide you in the use of library resources, help you choose the right databases for your search, or find print resources on your topic. If you'd like to consult with a reference librarian while in the Library, just ask at the Main Desk. Read more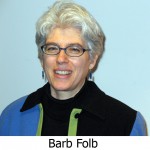 In 1999, Barb Folb began her HSLS career as a reference/outreach librarian at Western Psychiatric Institute & Clinic (WPIC). Four years later, she was appointed public health librarian/liaison to the Graduate School of Public Health (GSPH). In that position, she provided reference services and library instruction to faculty, staff, and students. Read more
The HSLS Staff News section includes recent HSLS presentations, publications, staff changes, staff promotions, degrees earned, etc.
News
Renae Barger, has been promoted to assistant director for Access Services. Her areas of responsibility include the library's circulation and document delivery departments, as well as stacks and space management, and onsite and remote storage facilities.  In addition, she participates in overall library management as a member of the HSLS Executive Committee. Read more
» Next Entries